Three things that make the Honda Civic the best-selling car In Canada
April 30 2019,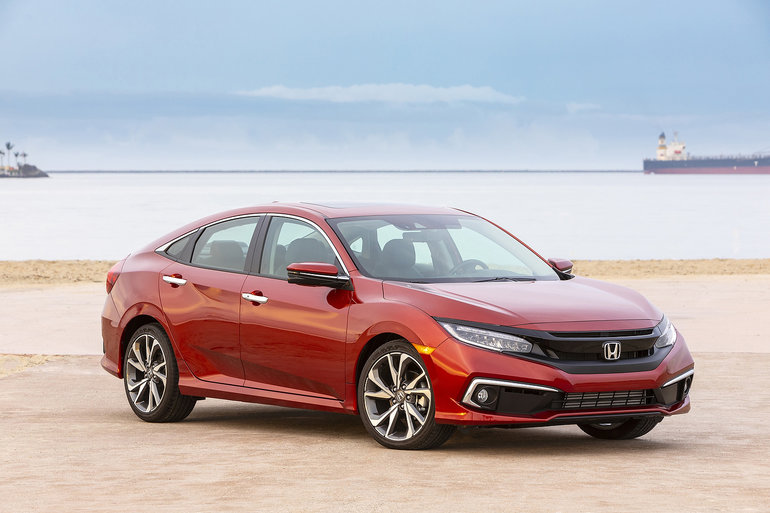 There are always new models creeping in and out of the top-selling vehicles in Canada list, but one car has remained there for over two decades. It's the Honda Civic, a compact sedan that has managed to mold itself around the needs of families, active couples, and singles for over 20 years and counting.
To understand what makes the Honda Civic so popular, you have to compare it to its competition, but you also have to get behind the wheel. The Civic wins the numbers game in numerous areas, from its fuel economy ratings to its versatility and safety. That said, having more space and being more-fuel efficient is just one ingredient to making a successful vehicle. It's not enough to become the highest selling car not only in its segment but in the industry as a whole.
You have to combine that with a balanced drive that doesn't compromise comfort in the name of driving pleasure, and vice-versa. Then, you have to sprinkle in a few more important elements such as an unwavering reputation for reliability and a lineup that's pack with value. Top it all off with a diversified lineup that includes various body styles, and you have a winner. Let's take a closer look at the three things that make the Honda Civic so popular.
Impressive Fuel Economy That Doesn't Sacrifice Power
The 2019 Honda Civic is powered by a 2.0-liter, four-cylinder engine that delivers 158 horsepower and 138 pound-feet of torque. This engine provides more power than what you find in most compact sedans including popular models like the Hyundai Elantra and Toyota Corolla. Yet and despite having more power, the Civic is actually more fuel-efficient than these two models with an average fuel consumption rating of just 7.1 liters per 100 kilometers when you opt for the continuously variable automatic gearbox.
Other engine options include the 1.5-liter turbo with 174 horsepower and 162 pound-feet of torque, or a more powerful version with 205 horsepower and 192 pound-feet of torque in the Civic Si.
Balanced Comfort and Handling
Power is one thing, but you also want comfort and strong handling from your compact sedan. The Civic is the queen of providing a balanced ride with a soft suspension that filters out road imperfections without being too soft to take a sweeping turn with confidence. The 201 Honda Civic is both sporty and refined, and that's why so many people find the Civic's driving dynamic perfectly meet their needs.
Plenty of Versions to Choose From
Offered as a sedan, the 2019 Honda Civic is also available as a coupe as well as a hatchback. The Civic Hatchback is particularly impressive with its cargo capacity which is higher than most subcompact sport utility vehicles. Regardless of the design you want your next car to have, the Civic has a model and trim for you.
To learn more about the 2019 Honda Civic, contact us today at Excel Honda.