The 2019 Honda CR-V is adapted to the needs of families here
May 29 2019,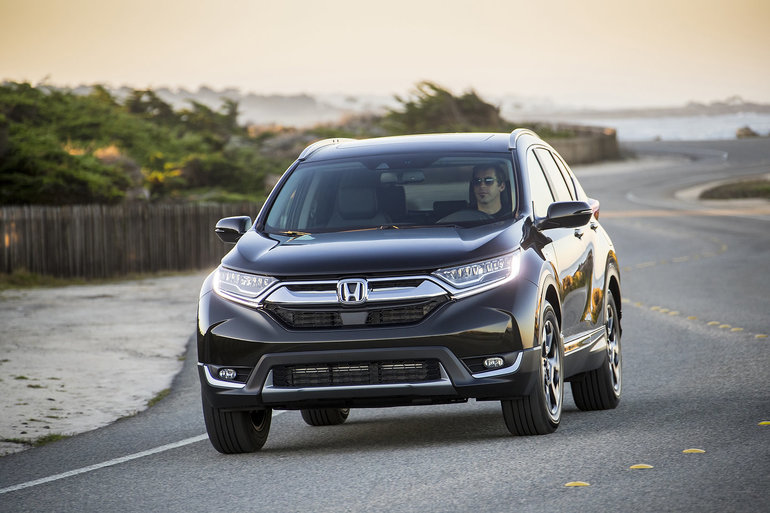 Are you in a situation where you don't know which new vehicle you should buy, you just know that you need space and want a fuel-efficient vehicle? We invite you to take a look at the new Honda CR-V compact SUV at Excel Honda today. The Honda CR-V was completely redesigned in 2017 and still offers a combination of versatility and fuel economy that none of its direct competitors can even come close to.
A Powerful Engine That Won't Make You Pay at the Pump
Not so long ago, you had to choose between performance and fuel economy when buying a new vehicle. That was especially true in a sport utility vehicle. This is no longer the case today and the 2019 Honda CR-V is proof. Its powerful 1.5-liter turbo four-cylinder engine develops 190 horsepower and 179 lb-ft of torque which is more than most of its rivals, but no other compact SUV is as fuel efficient in this segment.
Indeed, the average fuel consumption rating of the 2019 Honda CR-V is 8.0 liters per 100 kilometers with the continuously variable automatic transmission. That's when you opt for a version with AWD. The CR-V is even more economical in front-wheel drive trims.
Safety and Interior Space
The 2019 Honda CR-V will surpass your expectations with its power and versatility, but that's not all. It's also roomier than many compact SUVs in its segment with more than 1,100 liters of trunk space with all seats in place. It also offers good clearance for the head and legs in both rows.
In short, the Honda CR-V is perfect for a growing family that needs a vehicle that's roomy day in and day out, regardless of what you're planning to do with your vehicle or where you need to go.
Finally, the 2019 Honda CR-V stands out by offering a wide range of driver assistance technologies included in the Honda Sensing Group. Available as standard on all AWD models, Honda Sensing includes technologies such as adaptive cruise control, automatic braking, and lane departure prevention.
Come meet us today at Excel Honda to find the right 2019 Honda CR-V for you and your family.