2019 Honda Passport vs 2019 Chevrolet Blazer: There's a lot going for the Passport
July 15 2019,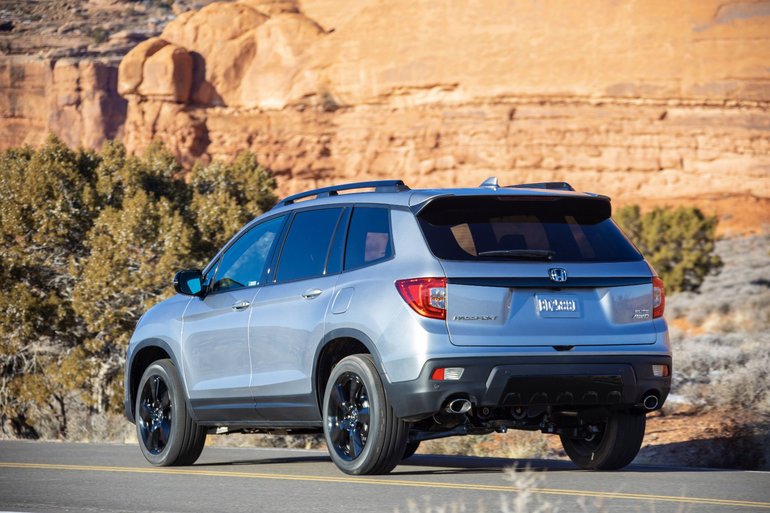 The mid-sized SUV segment is hot right now, especially the five-passenger mid-sized SUV segment. New models are making their way to the market with the Chevrolet Blazer and 2019 Honda Passport leading the way. Both based on past models that left their mark on the automotive industry, the 2019 Honda Passport and 2019 Chevrolet Blazer go about their business in very different ways and will meet different needs. The question is, what are your needs?
The 2019 Honda Passport will surpass your expectations if you're looking for interior space, efficient power, and comfort. If these are features that you want in your next SUV and you're hesitating between the 2019 Passport and the 2019 Blazer, the Honda is probably the best option.
The 2019 Honda Passport has almost double the interior space
The 2019 Honda Passport has over 2,800 litres of total cargo capacity if you lower the rear seats. If you keep those seats up, you'll have 1,430 litres of cargo space making the Passport the perfect mid-size SUV for families who always have to carry a lot of stuff in the trunk. The Blazer? It has 864 litres of cargo space in the trunk with all seats in place and 1,818 litres of total cargo space. In other words, you could add a whole Honda HR-V to the cargo capacity of the Blazer and you still would have more space in the Honda Passport.
The Passport is powered by a 3.5-liter V6 engine with 280 horsepower and 260 pound-feet of torque while the Blazer gets a 305-horsepower V6 engine. Although there's more power in the Blazer, on the road they perform the same. On the other hand, the Passport is quite a bit more efficient with a 9.8 litres per 100 kilometre average fuel economy rating. The Blazer has an average fuel economy rating of 12.4 litres per 100 kilomtres which translates into thousands of dollars more in fuel costs.
To learn more about how the 2019 Honda Passport stands out from the 2019 Chevrolet Blazer, contact us today at Excel Honda!