2018 Honda Accord: The Car of the Year
March 26 2018, Excel Honda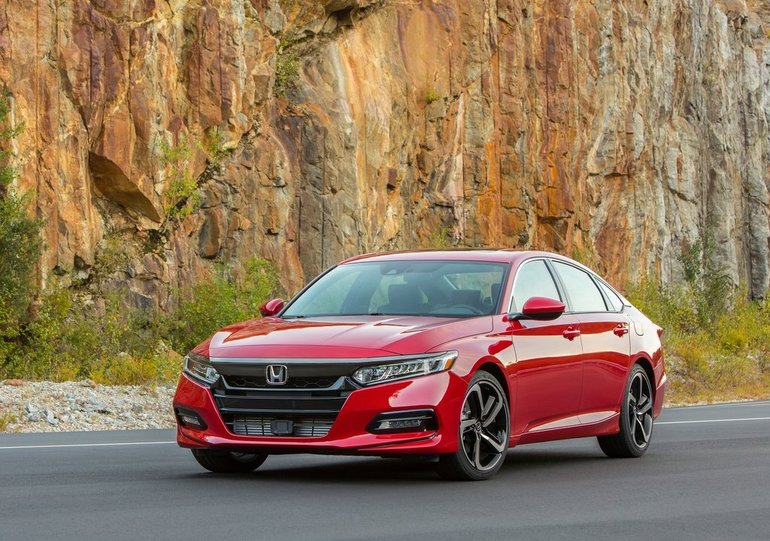 Entirely redesigned last year, the 2018 Honda Accord is the 10th generation of one of the most popular mid-size sedans of all time. With the new 2018 Honda Accord, the buyer gets more space, more comfort, better performance, improved fuel economy and a rejuvenated design. It's therefore not surprising that the new 2018 Accord has been widely praised since arriving on the market.
2018 Honda Accord is AJAC's Car of the Year
It was notably named Canadian Car of the Year by the Automobile Journalists Association of Canada last February at the Toronto Auto Show. A month earlier, it won the North American Car of the Year title at the Detroit International Auto Show.
The new 2018 Honda Accord has thus won the two most prestigious titles offered to a car in North America.
One of the most interesting elements of the new 2018 Honda Accord is under the hood. In fact, the new generation of Honda's mid-size sedan has traded its four-cylinder and V6 engines for two new four-cylinder turbocharged engines that are more powerful, as well as more fuel-efficient.
Indeed, the 2018 Honda Accord comes standard with a 1.5-litre four-cylinder engine developing 192 horsepower and 192 lb-ft of torque. This engine can be paired with a six-speed manual gearbox or a continuously variable automatic gearbox. In addition to being one of the most powerful engines in the segment, it is also one of the most fuel-efficient with an average fuel consumption rating of less than 8.0 litres per 100 kilometres.
The other possibility is a 2.0-litre turbo four-cylinder engine developing 252 horsepower. This engine also offers 273 lb-ft of torque which ensures very impressive performance.
Contact us today at Excel Honda in Montreal to learn more about the new 2018 Honda Accord!